Chicken and Egg Club – Dumfries House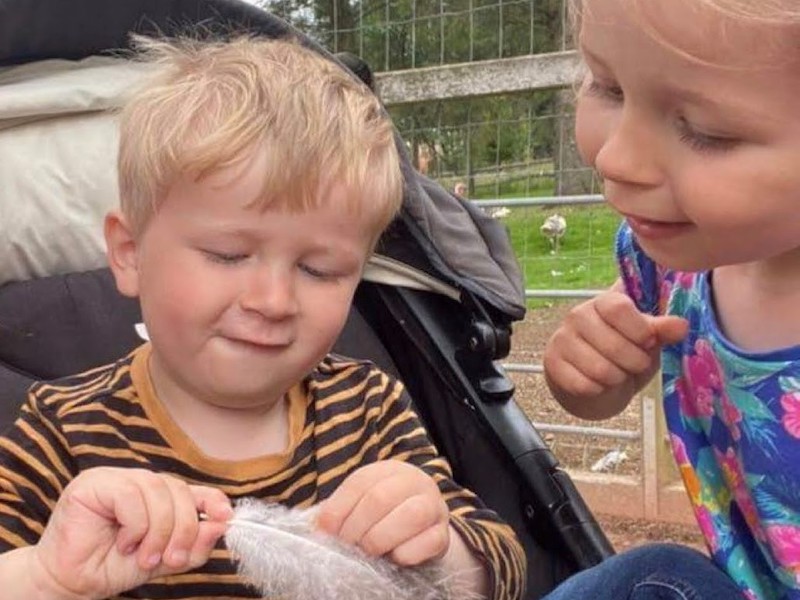 Area:
East Ayrshire local area
During the school summer holidays, families had the opportunity of spending time with Iona Murray and Denise Richardson-Rowell on Dumfries House estate as part of community initiative What Matters To You, which is funded by both the Hunter Foundation and BBC Children in Need.
A family-focussed education programme called Chicken and Egg was based on Valentin's Education Farm and proved a success among those of all ages, offering families a chance to learn but also connect with one another.
Fiona Bain, What Matters To You project co-ordinator for East Ayrshire, said:
The programme's aim was to support families to learn how to safely look after chickens and understand where chicken comes from.

"It is safe to say it was much more than this. The surroundings offered families a time to connect with each other and their children on a farm setting in a hands-on way, away from busy lives at home. The routine and structure of the sessions allowed for informal interactions and learning that was both fun, insightful and educational. Families felt that the experience was tailored to their own personal lives and that it was great to "get out the house and see the children smiling for a few hours".

"Families praised the Dumfries House team's inclusive approach which was both engaging for both children and adults. It has also offered families the potential to influence how the farm may be used and the fabulous benefits of outdoor space and the impact on good mental health and wellbeing.

"Our experience on Valentin's Education Farm has taught us about the value of being outdoors, learning and connecting with each other. Children and young people were enthused by the opportunity and continue to talk about it now, weeks later.