Parents partner with Street Soccer Scotland to support Dundee young people with Youth Empowerment Group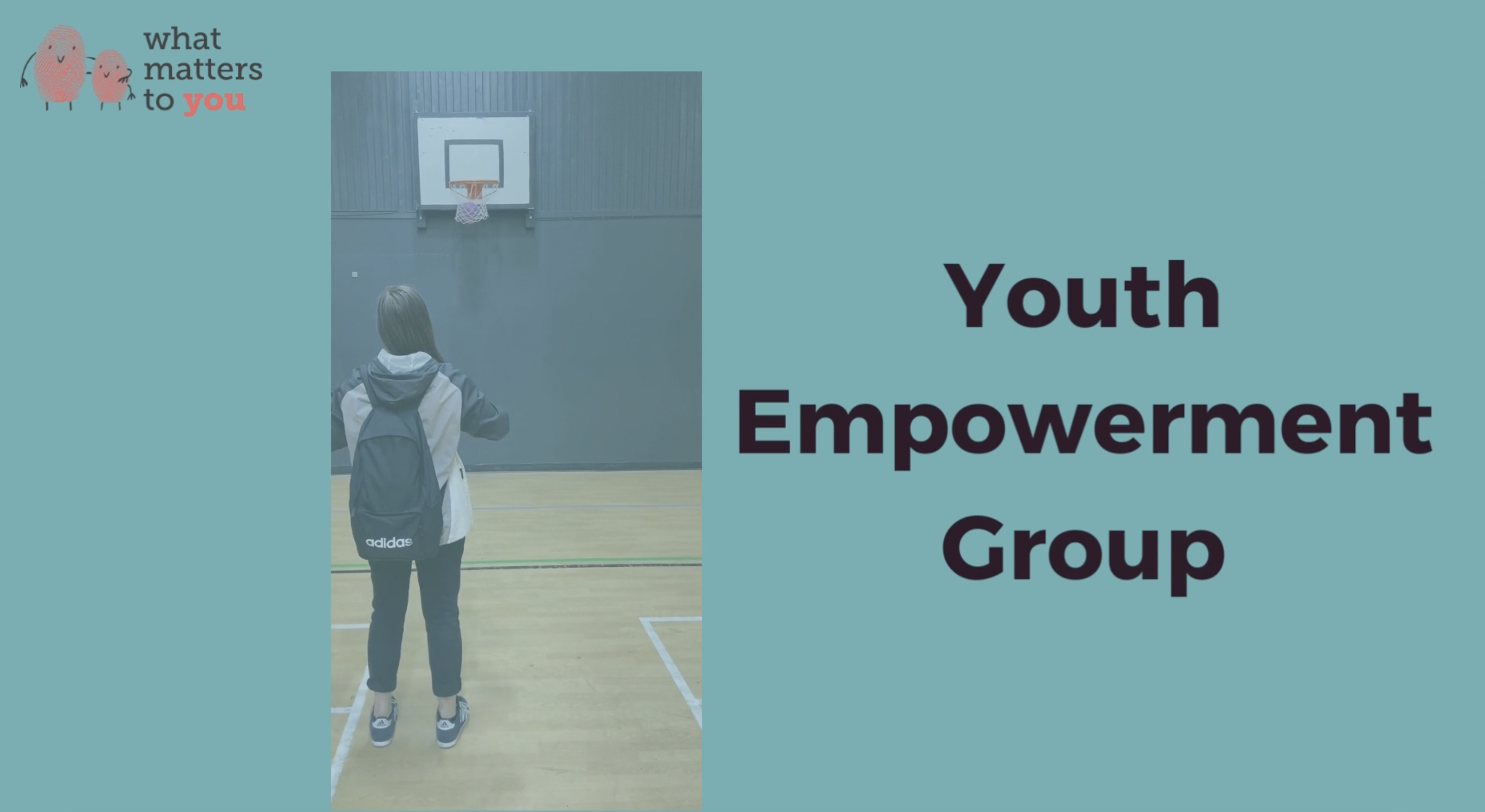 What Matters to You is proud to support local parents and Street Soccer Scotland to set up and run The Youth Empowerment Group in Dundee. The group, which meets on Friday evenings, provides a safe and nurturing environment for young people to destress from the week, build relationships with their peers and have fun.
Parents recognised that young people in the area needed a fun place where they could be active and be with their friends and make new ones. They partnered with Street Soccer at its Change Centre. Sport plays a vital role in the group, with a variety of sports and other physical activities helping bring young people out of their shells, build stronger bonds with practitioners and peers, and improve physical health and well-being. 
Sport has many positive effects on a young person's life. Research has found that playing sports can help a young person gain better control over emotions, reducing mood swings in what can be a tumultuous time for all young adults, improve self-confidence, and teaching the importance of self-discipline and commitment at the same time.*
It is for this reason that sport has been identified as having the potential to help close attainment gaps faced by children from disadvantaged areas, helping young people thrive and succeed regardless of their background. Looking forward, the parents recognise that some young people may be reluctant or lack confidence at first so they are looking at other activities – board games, dance etc. Parents and young people will be in the lead deciding what other sport and activities would work.
The group is run in partnership with Street Soccer Scotland, which provides free football-themed training and personal development opportunities for socially disadvantaged groups across Scotland. Of the 22000 players that have engaged with Street Soccer over the last decade, 89% have identified that taking part improved their health and wellbeing.
In the true What Matters to You style, we didn't just want to listen to the research of others, we wanted to get out into our local community and listen to the voices of our young people. 

The feedback was resoundingly positive, identifying that the group supported the young people to make friends, access a safe space, release stress and progress their personal development. Read more of what the young people told us below.
On friendships:
I have enjoyed making new friends.
I have made a few more friends and talked to many more people which I find hard to do. It is good to be out of the house and to see friends.
Meeting new people is fun!
On enjoyment:
This project is a highlight of my week, and it always will be.
I have fun here; see my pals and I get to play badminton.
I like playing football.
On safe spaces:
This project gives me a safe space to speak with my friends and the workers without being judged. I always look forward to this project so that I can spend time with people that I trust.
I would be lost without this project.
I feel safe in the centre, and I usually find it hard to feel comfortable in different places.
I come to clear my head and see my friends, which helps when I have a bad or stressful day at school.
Personal development:
This project helps me to build my confidence because I get to socialise.
I like playing football, improving my dribbling, shooting, and meeting new people. My anxiety has calmed down a lot since coming to this project.
This project gives me focus, helps my own mood, gives me routine, and gives me a chance to learn new skills
I have been able to become more of myself since coming to this project.
The young people's feedback highlights the overwhelmingly positive reaction to the group and the demand for more community-driven initiatives that support young people to prosper within their own environment. 
Thank you to all the young people who took part in this research and helped film the accompanying video.
*Research comes from 2021 Cambridge University research which can be accessed here.