About
Our story (so far)
What Matters to You believes that communities are the solution and that all families thrive in their own communities, and can love and care for one another, fully realising their own potential. We aim to support families to identify practical solutions in relation to how public resources could be better utilised in their local communities to offer them the right support at the right time.

 

,

We are a project delivered in partnership with The Hunter Foundation and BBC Children in Need, currently situated within two Scottish local authorities, Dundee and Cumnock. We spend time truly listening to families, building trust and developing our relationships in order to find out "What matters to you?"

,

What Matters to You creates a 'safe zone' for parents where they can be open, ask for support and provide support for others. Our approach is one of modelling a way of being and doing in response to what matters to families in their communities. Amplifying the voices and sharing the authentic experience of people whom systems are supposed to be serving, is known to be a powerful mechanism for creating an impetus for change.

"Parents have developed self-confidence, a sense that they matter, are important, talented, and valued, and have something to offer to others. They have a greater sense of their own creativity, strengths and skills and an understanding of their potential as leaders. They are committed to making a difference in the future and have clear ideas about the difference they want to make in their communities. They are realistic that seeing change on the ground will take time, but they have trust in the process, and they appreciate the commitment required on their part. There is a strong sense that professionals are there to listen and support them to bring their ideas to fruition. Both ambition and expectations are high". (Learning Partner Interim Report, How do we go to Scale, 2021).

Families should be able to genuinely influence and where possible direct control, over the decisions, resources and services that support their lives. Our philosophy is based on being alongside people and listening to what matters to them as individuals, as families, and as communities. Together, services should respond flexibly to the needs of people in communities, respond to what matters and invest in them in order to create better, healthier places to live in.

,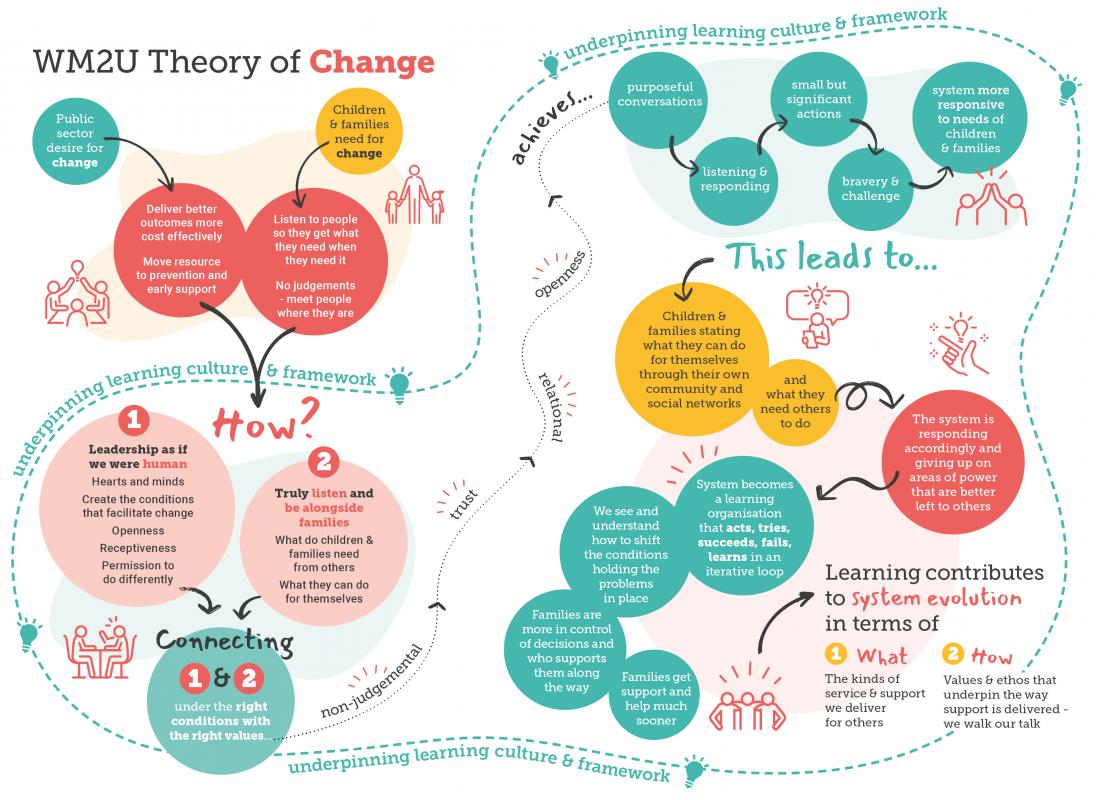 ,

Strategic Delivery Plan March 2023 – June 2026

What Matters to You (WM2U) is a community-based systems change initiative working alongside families in Dundee and East Ayrshire. WM2U focuses on shifting public resources to offer family support earlier, to enable children to flourish within their own families.

Strategic objectives for the WM2U approach 2023-2026

SQ1: Create conditions and structures that sustain change by working alongside families to co-produce and embed new ways of working and accelerate existing and effective interventions.

SO2: Scale the WM2U approach deeply across both Local Authority areas.

SO3: By listening to the voices of children and families Public Services will increase investment in prevention, thus in the medium term making significant public sector savings for reinvestment and enable children to flourish within their own families.

SO4: Our influencing strategy achieves a redesign of children's services locally and contributes to how national policy is implemented and practice is shaped nationally.

,
Working with Families
How do we create the best place to live for families in your community? As services we need to focus our attention on listening to people, being prepared to be brave and bold and invest in what local communities feel will make a difference in their lives.

Raising a family is difficult - particularly in today's world. Without the right support in place, it is easy to feel isolated or overwhelmed. You might face hard times alone, without realising that there are other people in exactly the same situation as you.

At What Matters to You, we believe that by simply listening and getting to know people, we
start to understand what matters to families in their local communities. We work alongside families to truly understand what truly flexible family support could look like in your community. We want to work together towards solutions and influence real change in your community. What Matters to You is a a way of being which is kind, approachable, non-judgemental, relational and trusting. We all want the best for our children and families. Together we can see change. Let us see change!

,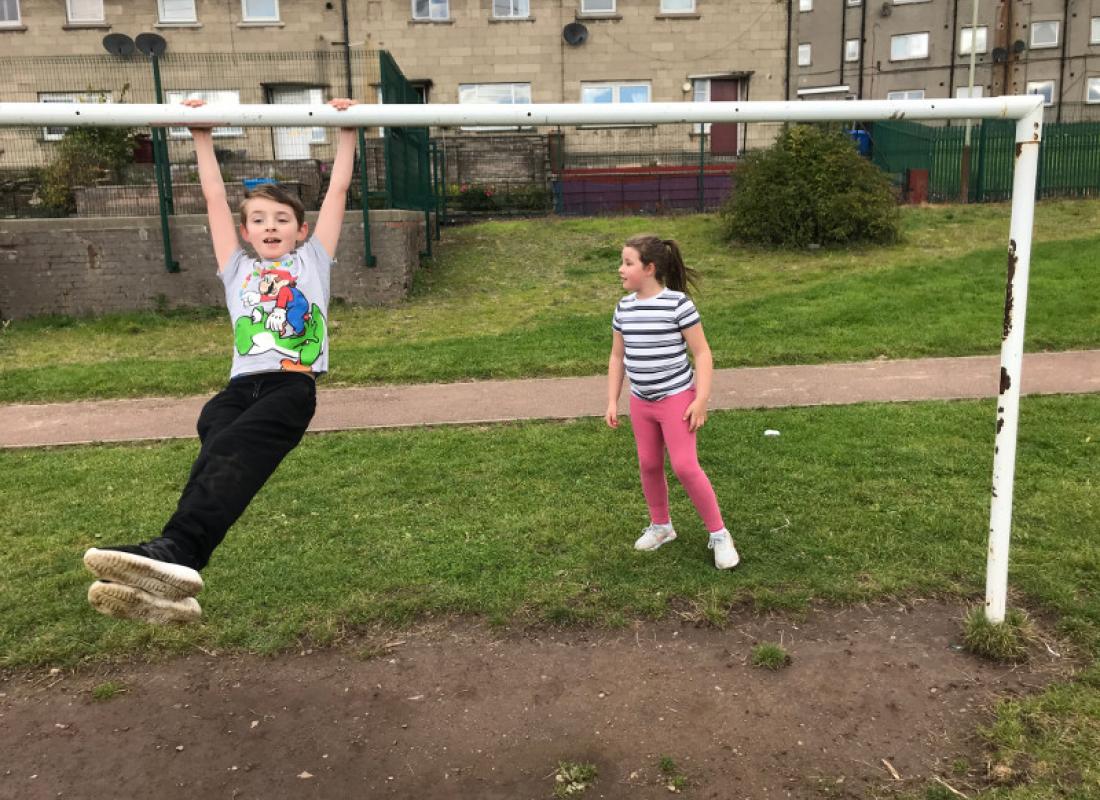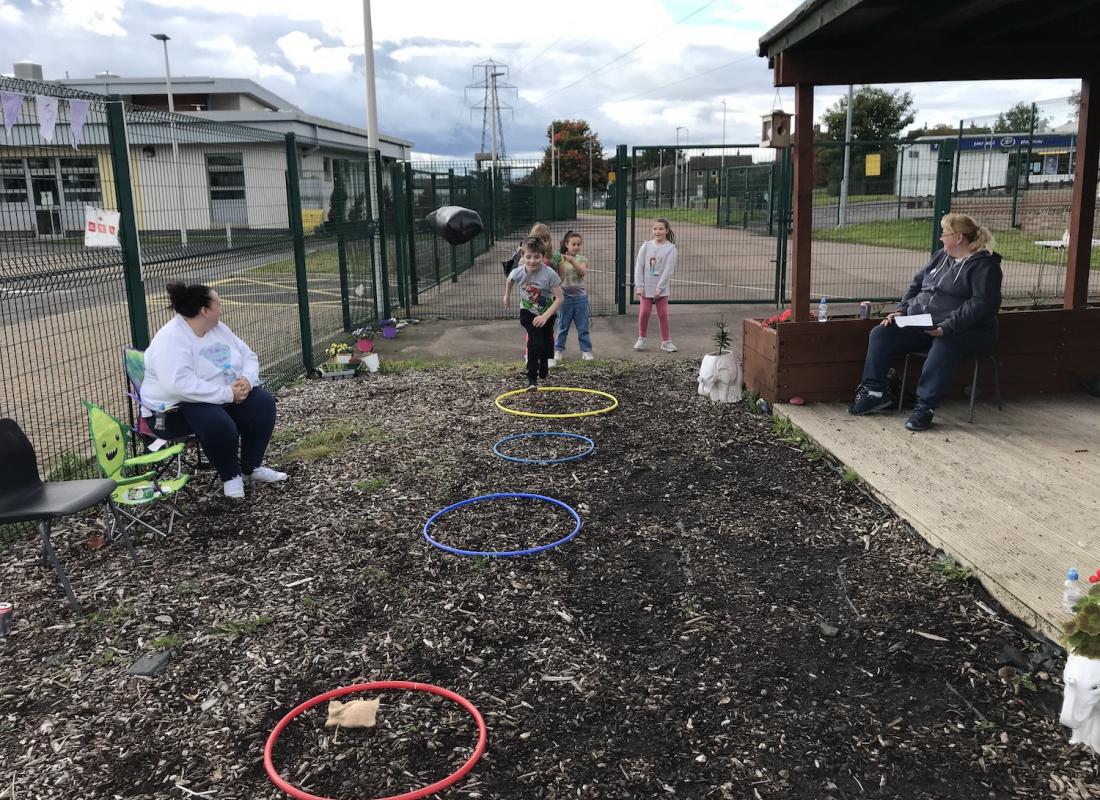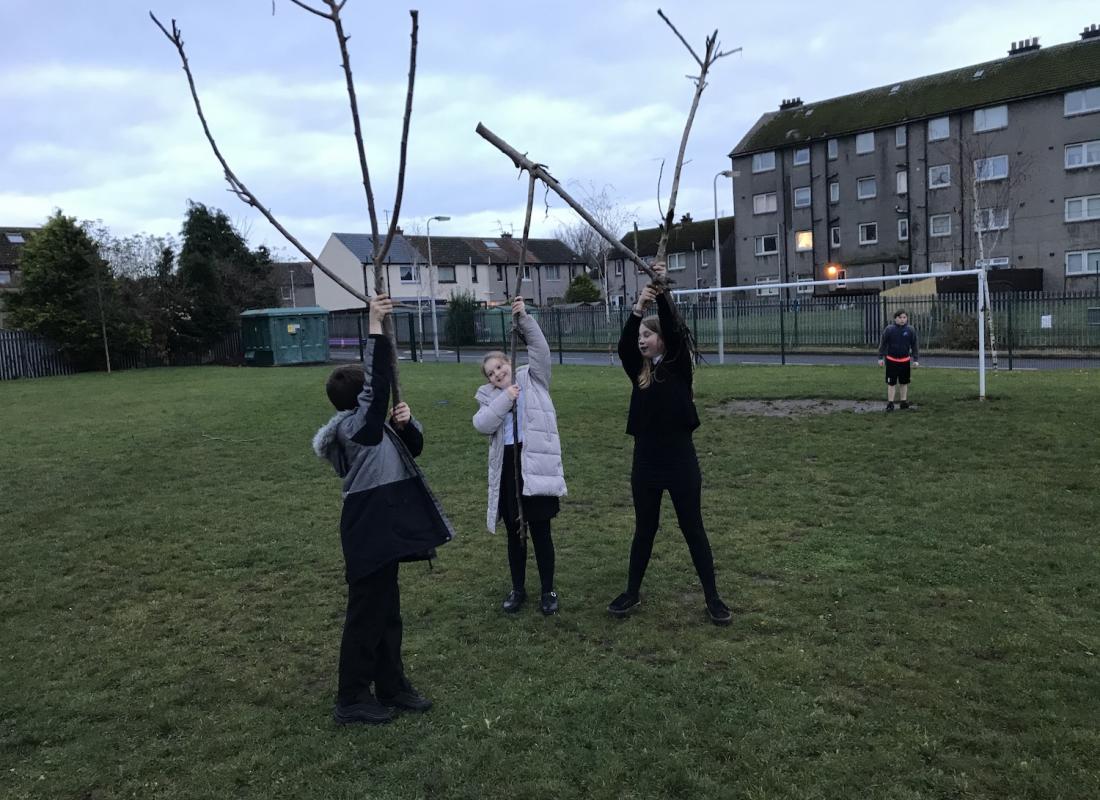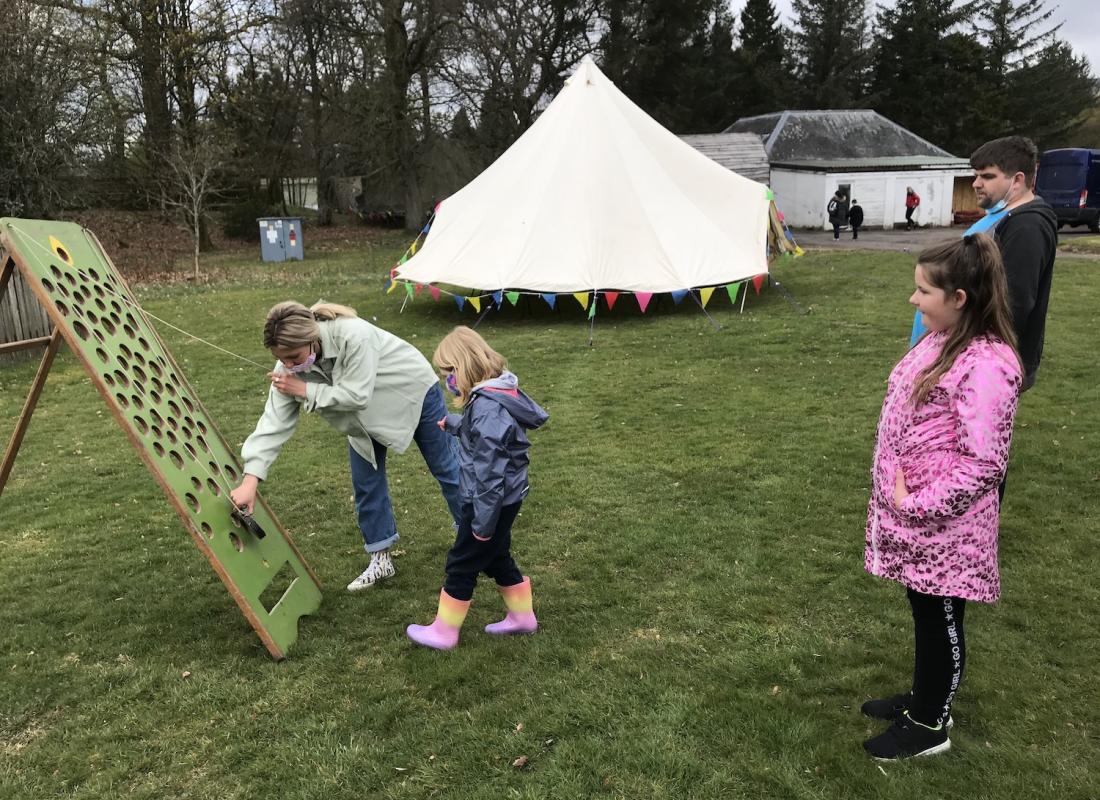 ,
Our team
The What Matters to You team is comprised of 2 local coordinators who look after Dundee and East Ayrshire, working directly with families and local support services to identify areas for change.

,

Dundee: Geoff Leask

Geoff's mission is to support Charities and Third Sector organisations to be the best they can. His work is founded on 20 plus years' experience of working in the Third Sector. Geoff was most recently CEO with Young Enterprise Scotland. Prior to that he spent 12 years with the Prince's Scottish Youth Business Trust (PSYBT). This included 8 years of regional responsibility before joining the senior management team and going on to serve as Director.

In addition to his current Trustee role with The Merchant's House Geoff has served as a Non-Executive Director with the Economic Development Association of Scotland (EDAS) and is currently a Trustee with the Elevator Foundation and Stirling Community Media.


As, well as having been a regular commentator with the Glasgow Herald, he was awarded the Great Britain Entrepreneurial Champion Silver Award 2015, was shortlisted by the Herald Society as Social Entrepreneur of the Year 2016 and was a finalist in the IOD Scotland Third Sector Director of the Year Awards in 2019.

Outside of work, Geoff has a passion for music of the punk and reggae variety, enjoys spending time in Northern Spain and travelling Scotland in his 17-year-old VW Campervan.

,

East Ayrshire: Fiona Bain

Fiona was brought up in Johannesburg in South Africa, experiencing the culture and nurturing her passion for the outdoors and animals. She graduated from Rhodes University before returning to the UK to practice as a practitioner in a care setting for children. Fiona has since managed residential education and care settings and outreach teams with a specific focus on children and young people with additional support needs both with Action for Children and National Autistic Society.

Fiona also managed a Scottish Government project developing information and support services for children, young people and adults who have autism. She spent a brief period within Employability Services, managing a team of third sector and local community partners across Glasgow and Lanarkshire.

Her passion for well- being and families drives her, and she is currently in a project co-ordination role within What Matters to You in East Ayrshire, advocating and driving the change agenda for children, young people and families #KeepThePromise

,
Delivery Partner
Columba 1400
Columba 1400 help us to create the conditions we need to change systems.  Their work helps to inspire and acts as a catalyst to unlock the potential of young people and their important adults, including parents, professional and social leaders. 
Columba 1400 describe their approach as values-based, seeing the inner greatness and potential in everyone. The principles of warmth of welcome, warmth of hospitality and the sense of a shared journey describes their relational, enabling, and empowering approach.
For over 20 years Columba 1400 have been alongside young people and key adults in their lives, as they discover their true potential. Through this transformational approach young people and adults develop confidence to have better relationships with themselves, those around them and their communities.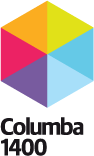 ,
Learning Partners
Research for Real, Animate and Symmetric Scenarios
As learning partner for What Matters to You? we work alongside everyone involved to find out what difference it is making ultimately to the lives of children and their families, but also to the working practices of professionals and the planning and organisation of services.  The aim of the evaluation is to find out more about how to encourage the shift of public resources to more effective, earlier ways of supporting children and families. 

,

Our approach is that we measure what matters, because it matters, rather than because the data is easy to gather, so that the way we learn and evaluate matches the focus on 'what matters to you'. We do this in ways that promote learning as the work is going on.

Our approach seeks to truly capture the human and financial impact of services designed around people. To explore impact we are combining an ongoing approach to learning we call "Grow as We Go" (GAWG) using stories and qualitative data from families and practitioners, and a dynamic approach to cost-benefit analysis, based on System Dynamics modelling (SD) to help us look at the big picture changes over time.

,

Together this approach will help us to talk to each other
about what we are doing and the impact it is having -
literally to 'grow as we go'. 

,